Conference
Women's Perspectives on European Citizenship
Empowerment through participation!
Chance and challenges for political education
International Conference
29. April - 2. May 2004 – Salzburg-St. Virgil/Austria

download pdf (in english)


download winword (in english)


download pdf (in german)


download winword (in german)

In times of political discussions of a European Union constitution and in light of the enlargement of the European Union, women's perspectives on the future of Europe and their expectations as citizens of an enlarged Europe need to get more attention.
The conference aims to analyse and discuss various concepts of European Citizenship from feminist perspectives and on the background of women's experiences in different parts of Europe.
A special focus thereby will be laid on chances and challenges within women's political educational processes and how they can and need to be enforced in order to strengthen women's agency and active political participation in a European context.
Participants - Teilnehmerinnen
How to arrive at St. Virgil - Anfahrt nach St. Virgil

download map - Anfahrtsplan
(in english and german) pdf
Programme
29th of April 2004
19.00h Opening

Keynote
European citizenship, a political opportunity for women?
Ute Gerhard, University of Frankfurt/Germany 30th April 2004
---
30th of April 2004
9.00 – 11.00h Panel discussion:
Critical perspectives on European citizenship
Gret Haller, Bern/Switzerland
Bozena Choluj, Warshaw/Poland
Rabeya Müller and Miyesser Ildem, Koeln/GermanyBreak

11.30 – 12.30
Moderated discussion groups:
Experiences of European citizenship
Lunch Break
12.30 – 15.00
15.00 – 17.00h Continuation of the Working groups from the morning

17.00 – 18.30h Plenary discussion with speakers
19.00h Empowerment through participation
Bankett of European women's Initatives
Web and Life Presentation of some women intiatives!

---
1st of May
9.00 – 12.30h Lecture: Empowerment through education
The contribution of political education of women for new models
of European citizenship
Reinhild Traitler/Elisabeth Raiser, EWC Institute/Switzerland
followed by:
Presentation of the EWEC-Study-Programme

Lunch break
12.30 – 15.00
15.00 – 18.30 Workshops:
1) Feminist theory
2) Women's history in Europe
3) European Institutions
4) Economic Literacy
5) Social rights and human rights
6) E-Learning

20.00h Free evening in the city of Salzburg
---
2nd of May
9.00 – 10.30h Poster presentation of workshop redommendations
followed by:
Fishpool discussion: Women as European Citizens!
What are the political and the concepts we need?
Which educational processes are needed!
Is the ewec-programme a helpful tool?
11.00 – 12.30h ewec_café: Networking, Evaluation, Fare well
12.30h Lunch

The conference will be organised in the framework of the EU-Grundtvig-Project: "Empowering Women to active European Citizenship" - funded with support from the European Commission. Co-Finances from: National Socrates Agency, Austria; Gesellschaft für Politische Bildung und Katholische Frauenbewegung Österreich.
This publication reflects the views only of the author, and the Commission cannot be held responsible for any use which may be made of the information contained therein.
Speakers
Dr. Ute Gerhard
is Professor of Sociology and Director of the Cornelia Goethe Centre for Women's and Gender Studies at the University of Frankfurt/Main and Director of the Graduate Centre (PhD-Programme) "Public Spheres and Gender. Dimensions of Experience" of the Universities of Frankfurt/Main and Kassel. Her research includes women's rights, social policy in a European comparison, the history of women, women's movement and feminist theory.
Dr. Gret Haller
has been working as a lawyer and a politician before she was elected to be the OSZE Human Rights Commissioner for Bosnia/Herezogwina (1996-2000), she now works a publicist and is the author of "Grenzen der Solidarität" a book on concepts of Nation, State and Religion in Europe and the USA.
Miyesser Ildem and Rabeya Müller
are researchers and educational workers at the Islamic Women's Centre for Research and Encouragement in Köln/Germany.
Dr. Elisabeth Raiser
is a historian and philologist and co-director of the European Women's College EWC-Institute, Switzerland. She has been lecturing in the framework of various adult educational projects and at the Atélier Oecumenique de Théologie in Geneva. She was the president of the Ecumenical Forum of European Christian Women (1990-1994) and the president of the ecumenical day of the Churches in Berlin 2003.
Dr. Reinhild Traitler-Espiritu
is a philologist and co-director of the European Women's College EWC-Institute, Switzerland. Until February 2003 she was head of the women's program at the Protestant Study Centre Boldern, Switzerland. She is the author of several books and worked for many years as a staff of the World Council of Churches on issues of intercultural learning.

Conference Languages: German and English
Conference Fee: 75 Euro (reduced fee 40 Euro) not including costs for accomodation and meals!
Contact for registration and further information:
Michaela Moser, project coordinator, michaela.moser@t-online.at, Tel. +43-(0)676-544 26 46
Organisers:
Austria: Katholische Sozialakademie Österreich
in cooperation with:
WIDE – Women in Development Europe-Österreich, Wien
Katholische Frauenbewegung Österreichs
Katholische Frauenbewegung Salzburg

European Project Partners:
European Women's College, Zürich/CH
CIRCE, Brüssel/B
Gender Studies Centre, Prag/CZ
European Women's College, Barcelona/E
Weiberwirtschaft, Berlin/D
The project is supported by the EU Socrates/Grundtvig 1 Program!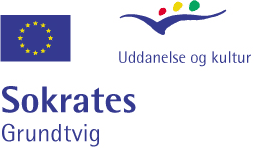 This project has been funded with support from the European Commission. This publication [communication] reflects the views only of the author, and the Commission cannot be held responsible for any use which may be made of the information contained therein.